Public Notices
Important Public Information
Employment / Volunteer
Join Our Team
Burn Ban in Effect as of June 1, 2017 / Moderate
Burning yard waste, such as leaves, grass, brush and other yard trimmings is prohibited.
Burning to clear land of trees, stumps, shrubbery, or other natural vegetation is prohibited.
Residents may still have campfires so long as the fire is in an approved pit or area.
Restricted open flame devices, meaning using devices liable to start a fire in moderate fire hazard areas
Portable fireplaces are allowed so long as they're on noncombustible surfaces and burn only natural wood products.
Moderate travel restrictions are also in effect, meaning motorists can't operate vehicles off the roadway.
Chelan County Code: Fire Hazard code chp7.52
Let us introduce ourselves
A few words about us
Chelan Fire and Rescue (Chelan County Fire Protection District 7) has been in existence since 1926. The agency is a Fire Protection District, organized under Title 52 of the Revised Code of Washington. Chelan Fire and Rescue's jurisdiction is located in Northeast Chelan County, covering 125 square miles around Lake Chelan and surrounding areas. These areas include: The City of Chelan, Chelan Falls, Union Valley, South Lake Shore, 25 Mile Creek, the north side of Lake Chelan from the City of Chelan to Manson, Chelan Airport, and Howard Flats up to the Chelan/Okanogan County line.
Chelan County Sheriff's Office Immediate Release: On 6/20/17…
http://chelan7.com/wp-content/uploads/2017/06/lake-chelan1.jpg
600
900
chelan7
http://chelan7.com/wp-content/uploads/2016/10/logo.png
chelan7
2017-06-21 20:10:18
2017-06-21 20:10:18
Drowning Incident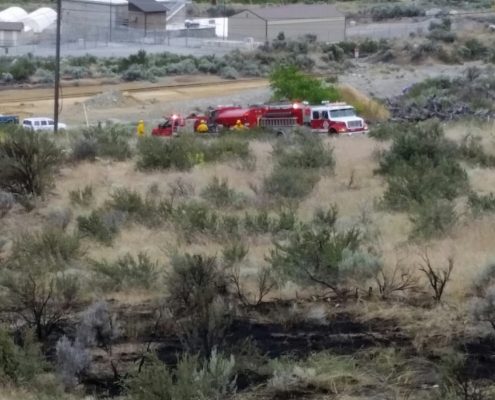 http://chelan7.com/wp-content/uploads/2017/06/20170617_174854_resized.jpg
1488
1488
chelan7
http://chelan7.com/wp-content/uploads/2016/10/logo.png
chelan7
2017-06-18 19:55:29
2017-06-19 20:03:31
Chelan Falls Brush Fire