Fire Prevention information…..be prepared for emergencies.
Fire Prevention week October 7-13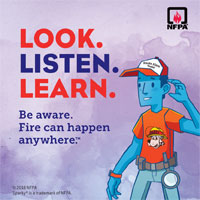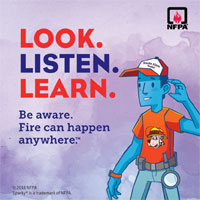 LOOK
Look for places fires can start. Take a good look around your home. Identify potential fire hazards and take care of them.
LISTEN
Listen for the sound of the smoke alarm. You could have only minutes to escape safely once the smoke alarm sounds. Go to your outside meeting place, which should be a safe distance from the home and where everyone should know to meet.
LEARN
Learn two ways out of every room and make sure all doors and windows leading outside open easily and are free of clutter.
Home fires burn fast, you have just minutes to escape once your smoke alarm sounds.
Use that time wisely by planning and practicing.
"Look. Listen. Learn. Be aware. Fire can happen anywhere™,"
Chelan Fire and Rescue is teaming up with the National Fire Protection Association to promote Fire Prevention Week. Keep your family safe!